Indirect Contact Ultrasonic Homogenizer
This is an ultrasonic mixing/emulsifying homogenizing equipment
Designed for laboratories and the pharmaceutical industry.
During the whole process, there is no contact with the test sample, no chemical reaction, and no pollution to the experimental project.
4.7″ Touch screen control panel, Digital Type, Touch Screen, Programmable
Energy and temperature set-point control, Automatic tuning.
This device can handle eight experimental projects at a time, or can control one of them individually.
This is Indirect sonication: Can be performed with an ultrasonic bath or a cup horn sonicator. This method does not require a probe that comes into direct contact with the sample; thus lowering the possibility of cross contamination. The ultrasonic energy is transmitted through a bath of water into the sample vessels.
If any interest, Please contact us sales expect for more information.
all are customizable… OEM welcome.
Non-Contact Type
Ultrasonic Homogenizer
Power in
100 ~240 Voltage, 50 ~ 60 Hz, auto adapt.
Power out
800 Watt Maximum ( 1% ~ 100% stepless control)
Frequency
25kHz(standard)
optional: 20kHz, 28kHz, 30kHz, 35kHz, 38kHz, 40kHz, 60kHz, 80kHz
Whole Size
50 x 40 x 25 cm
Door Size
50 x 20 cm      20 Kgs Net weight.
Energy and temperature set-point control
Digital Type, 4.7″ Touch Screen, Programmable
Probe Materials
Titaninum Alloy
Probe Size
no probe needed, non-contact, vibration transducer underneath the test bottle
Maximum Volume
8 bottles,  30ml/bottle
Packing
1 set Non-Contact Type Homogenizer
1 power in plug & wire, 3 pcs fuse wire
Airpressure control, to hold the test bottle.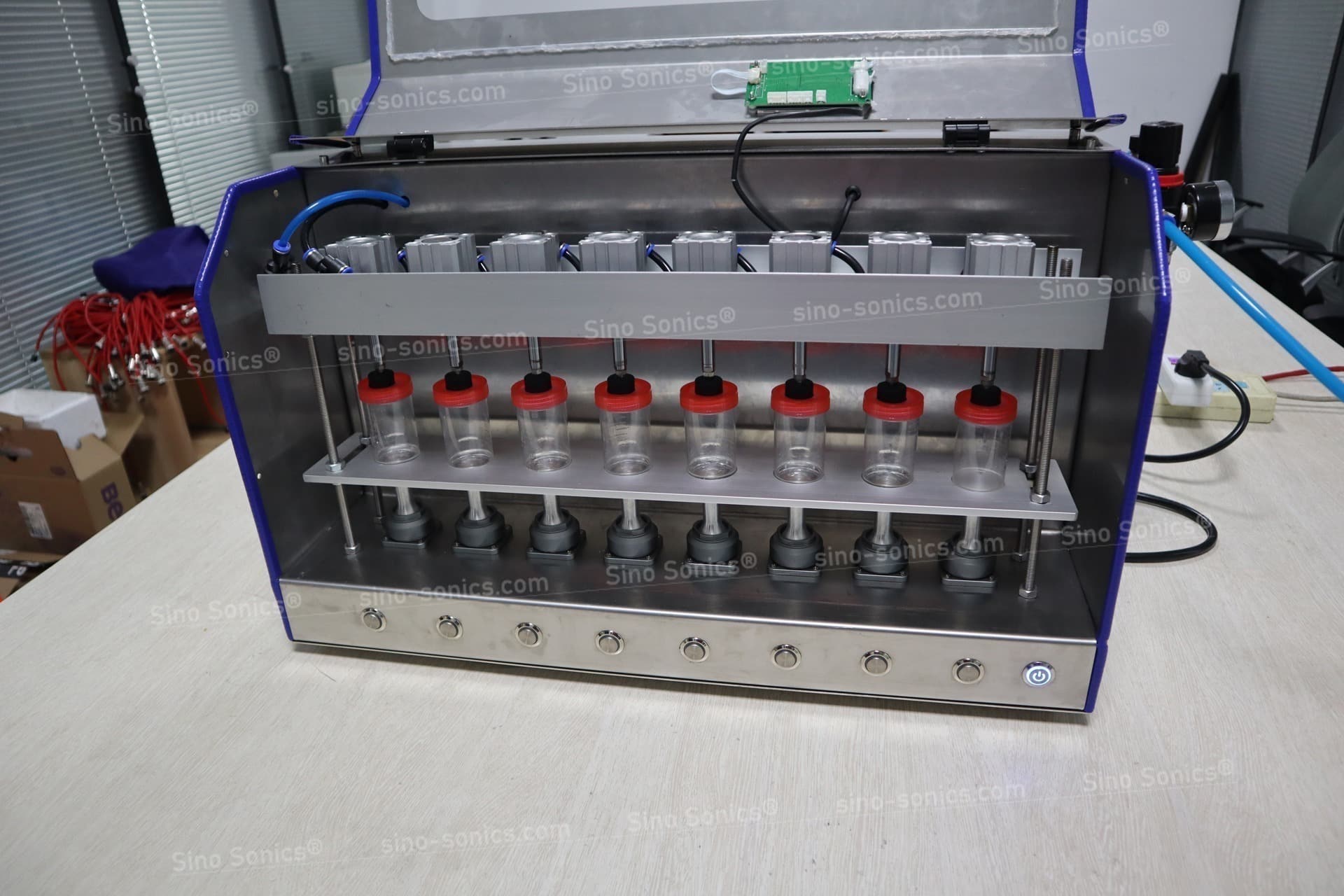 Designed for Laboratory & Medical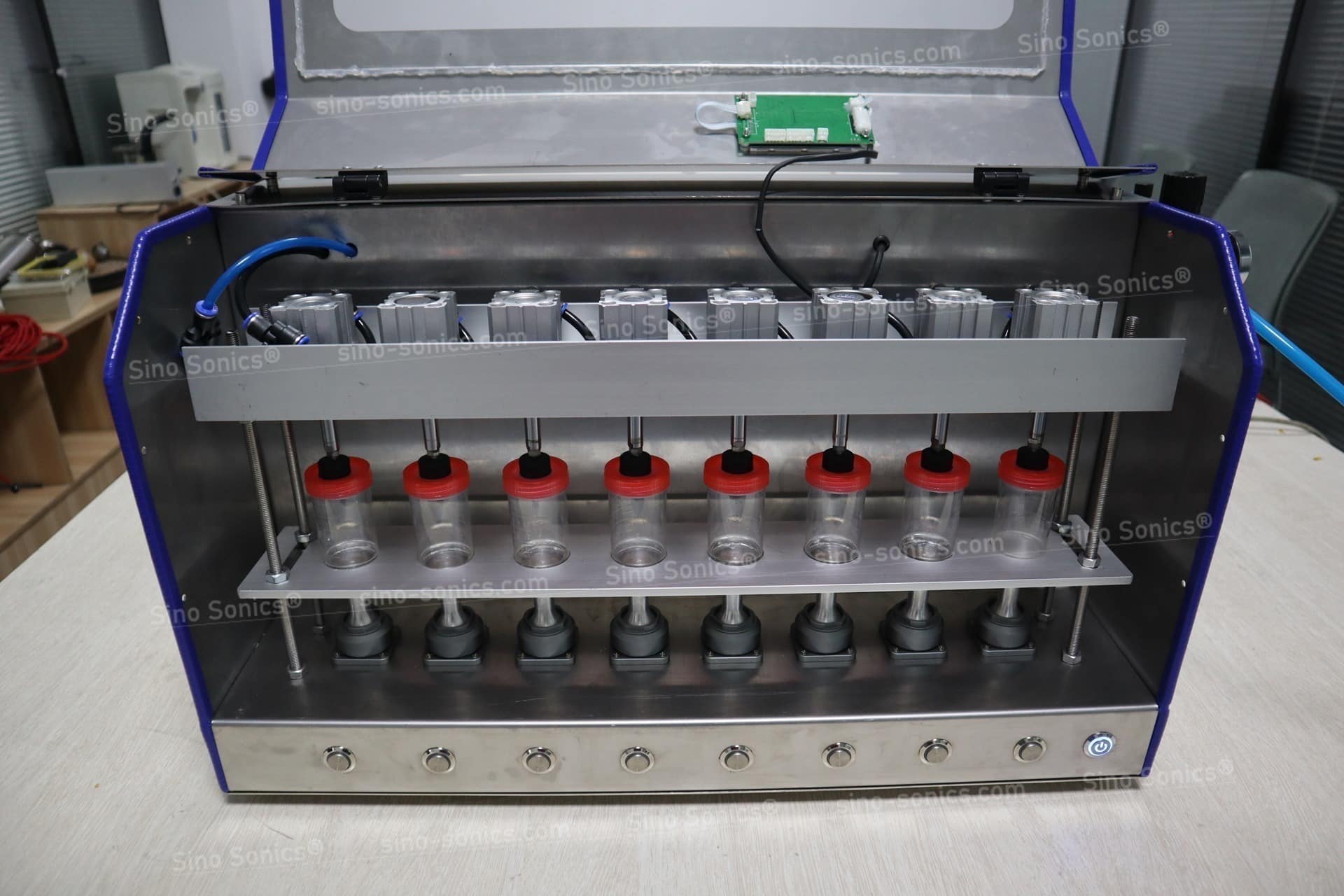 non-tough solution, non-pollution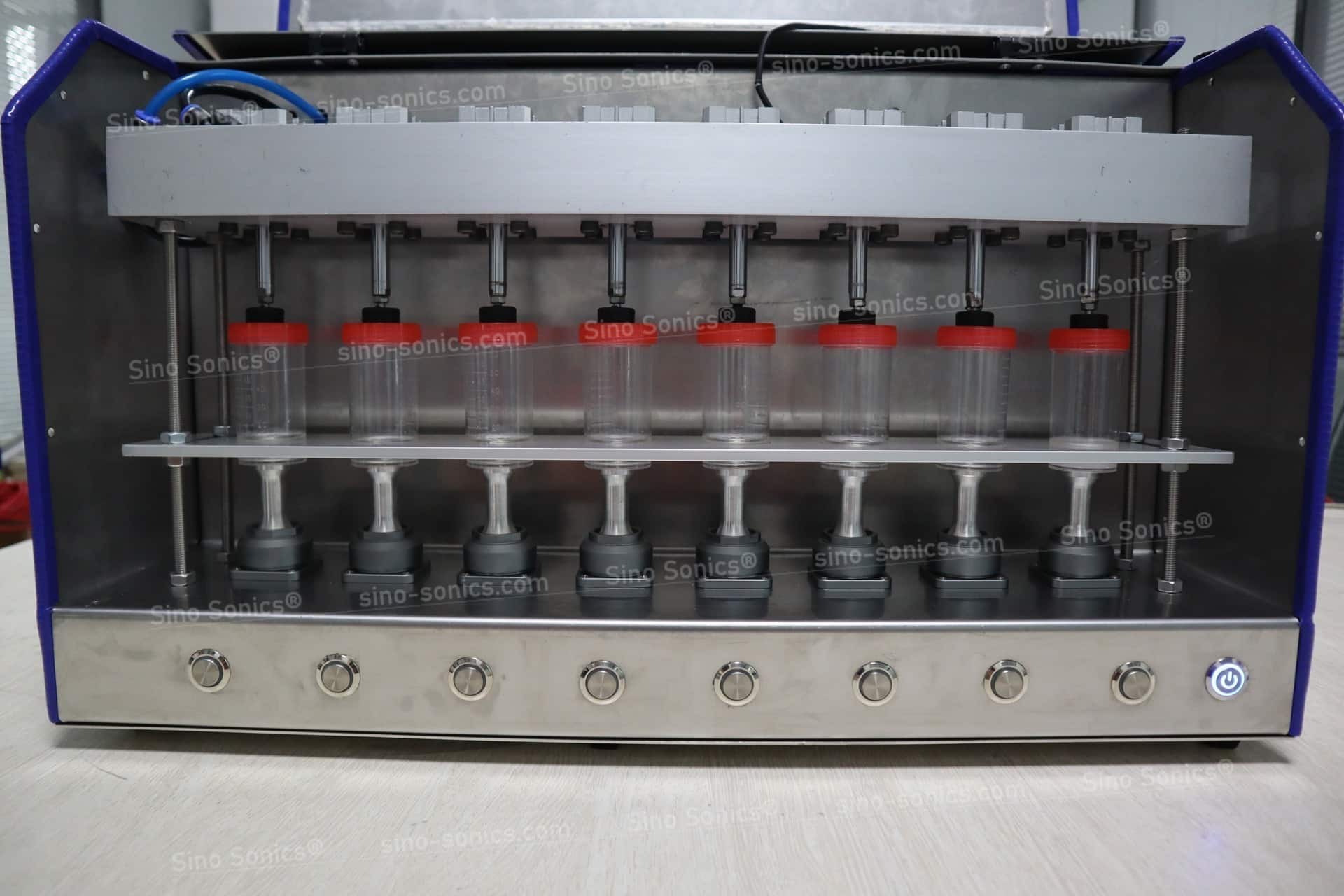 8 bottles, controled separately.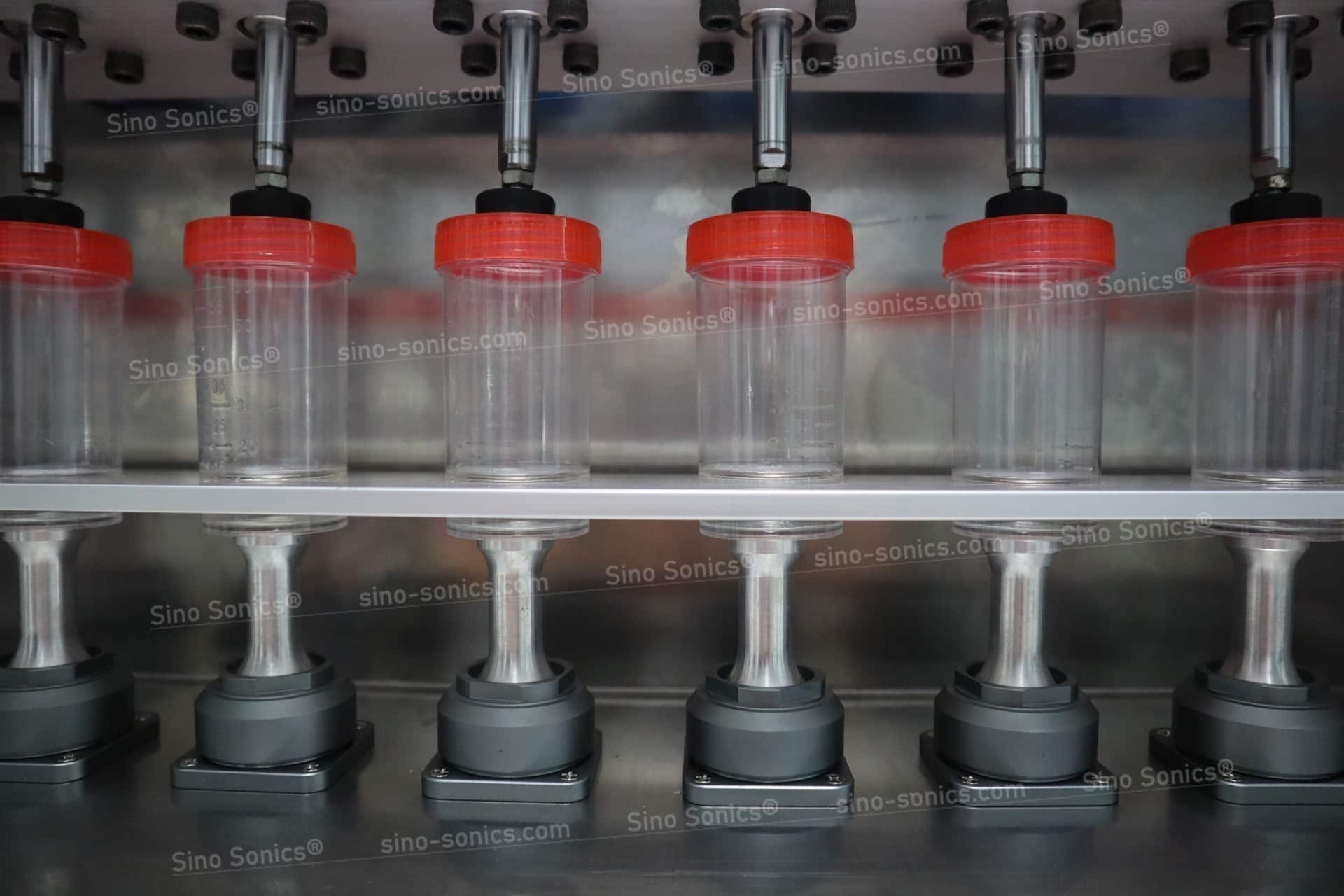 air pressure on the top, to hold the bottle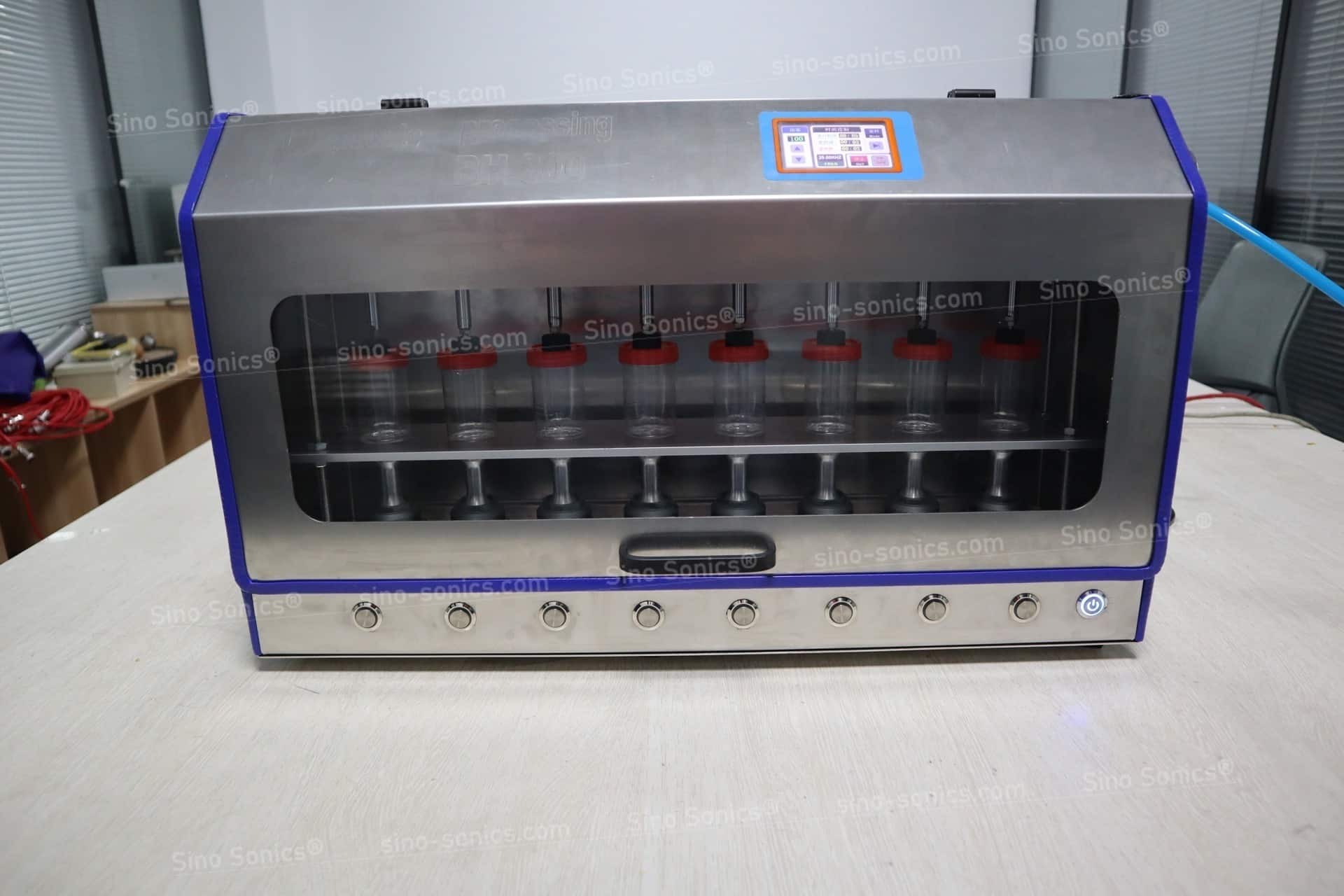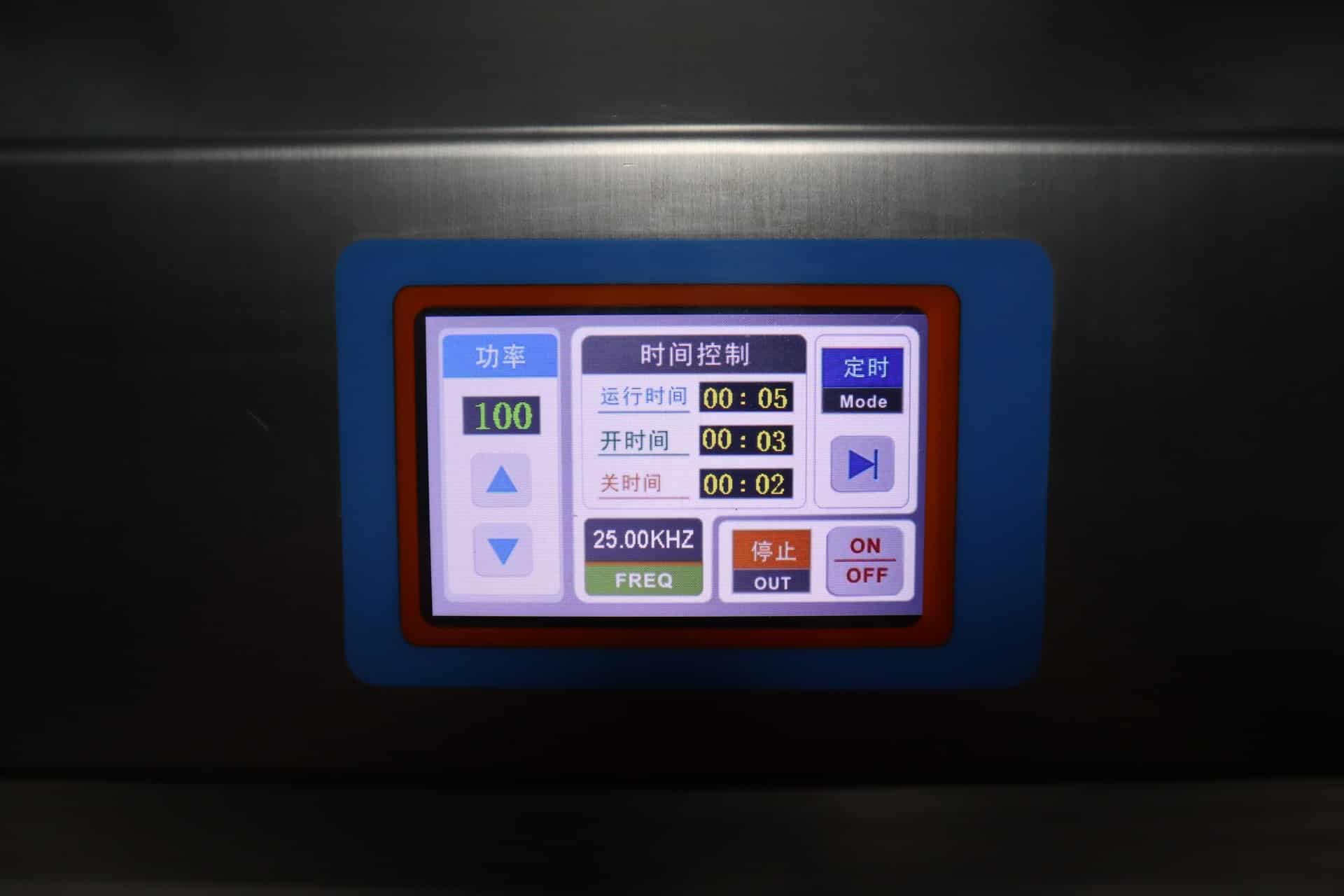 top control panel, menu can be english version
ultrasonic underneath the bottles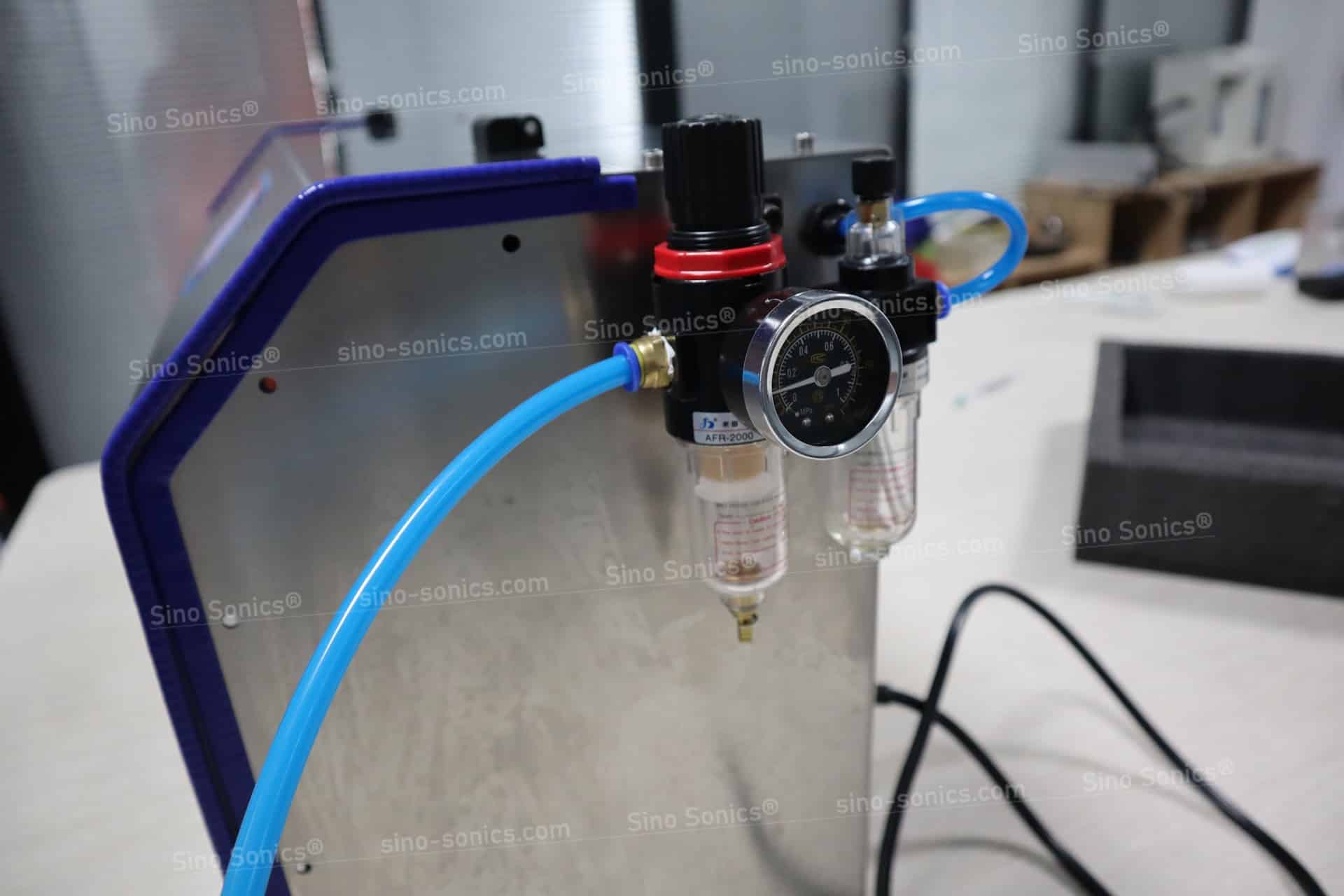 airpressure control switch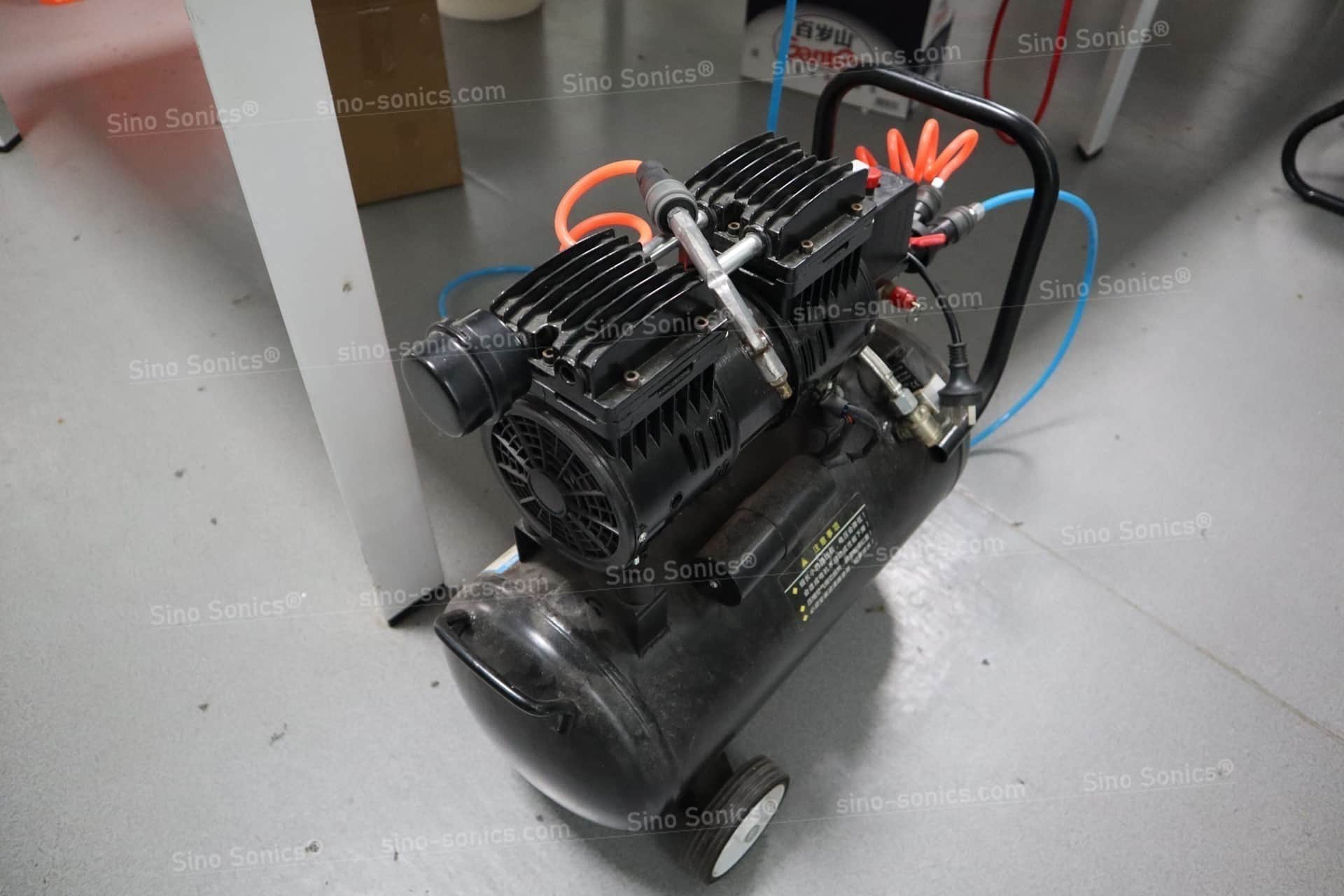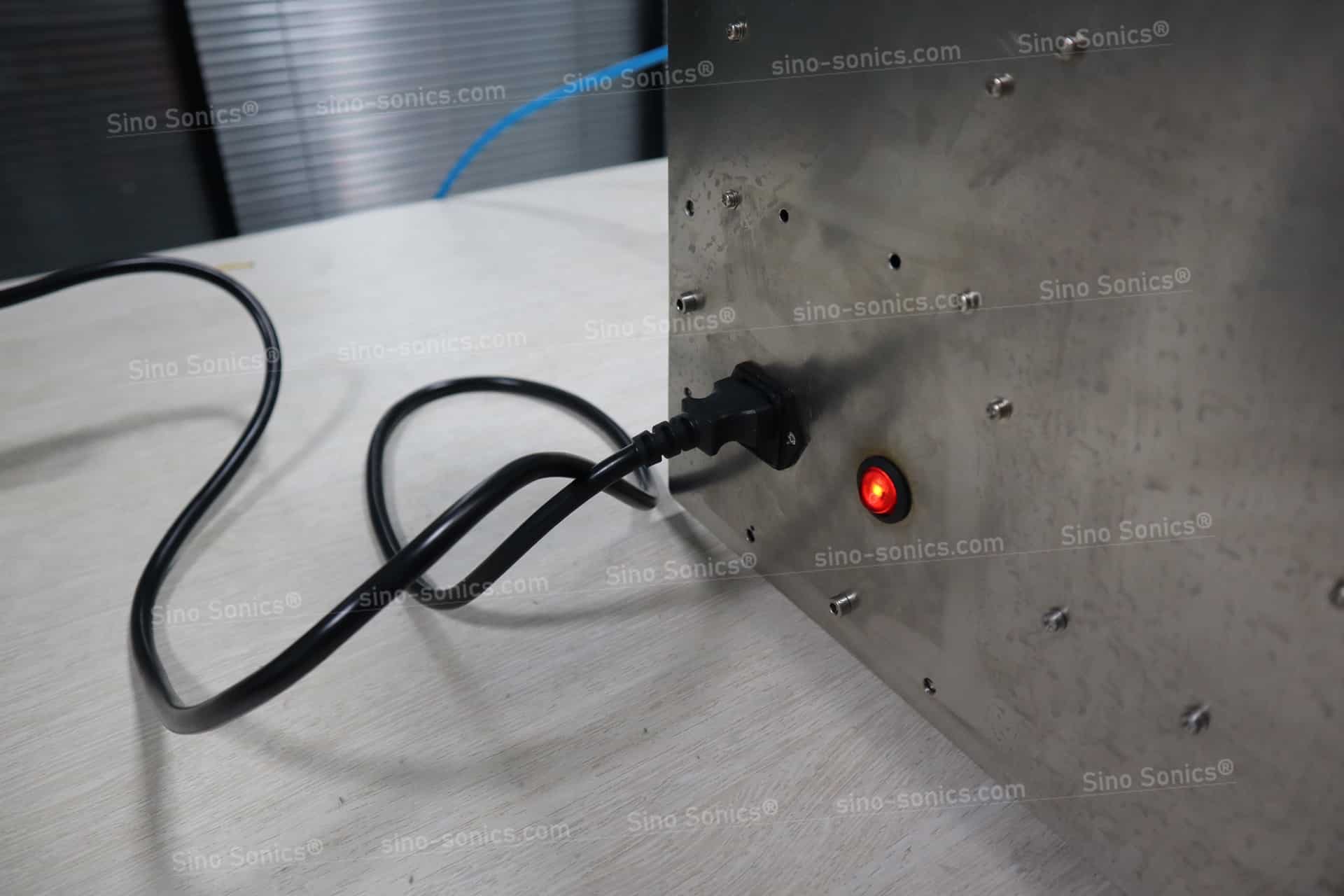 110 ~240v Power in & switch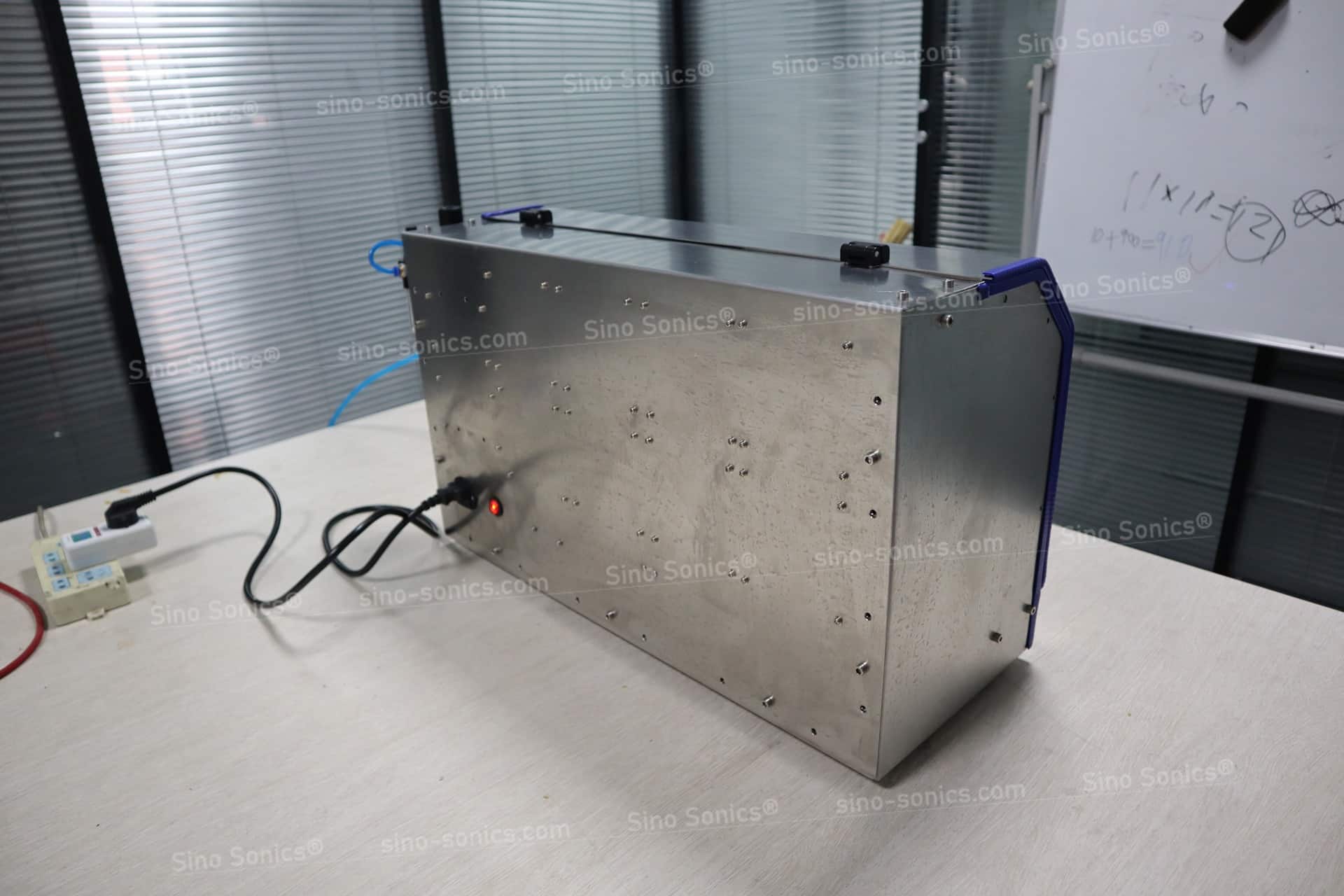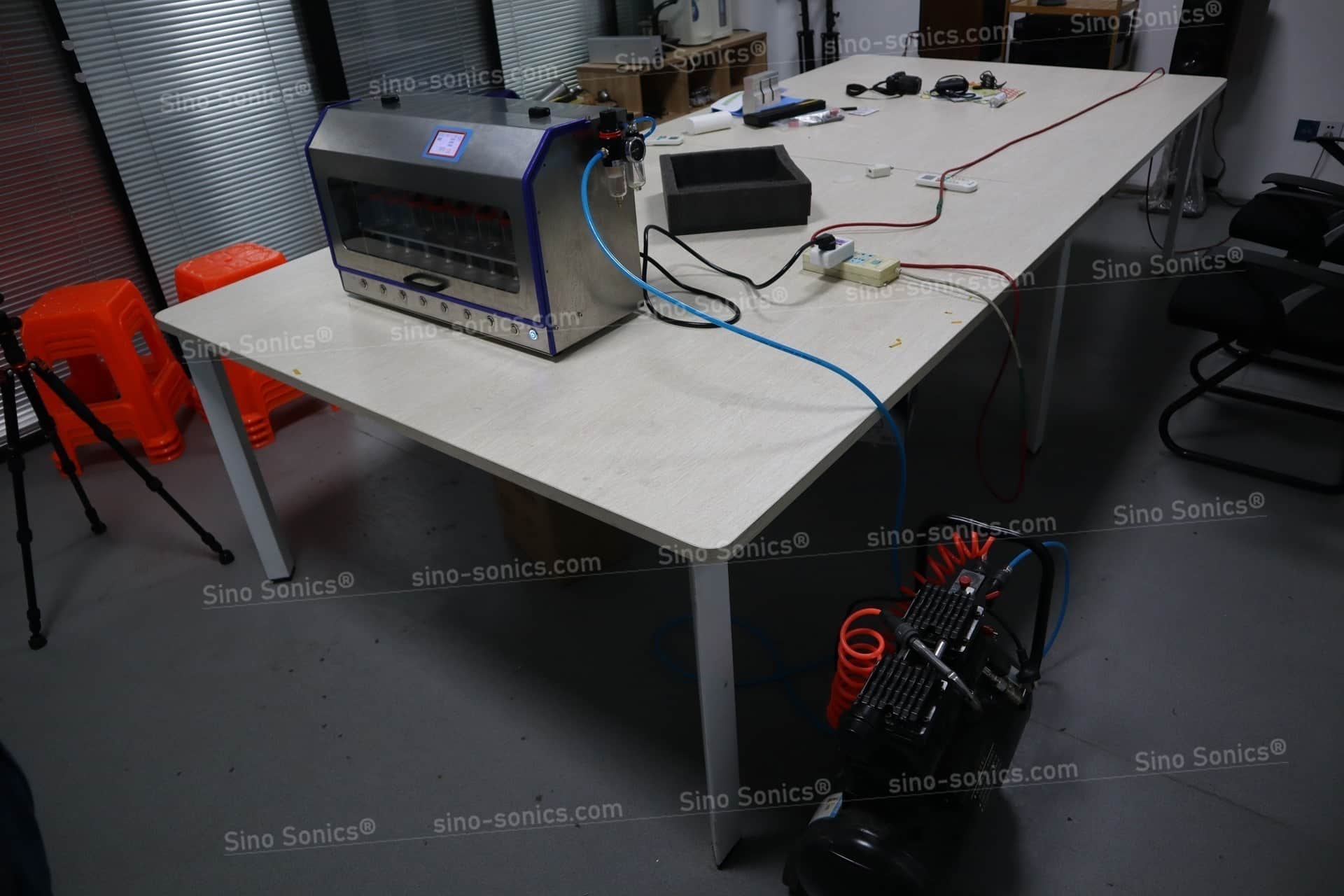 whole set including air compressor