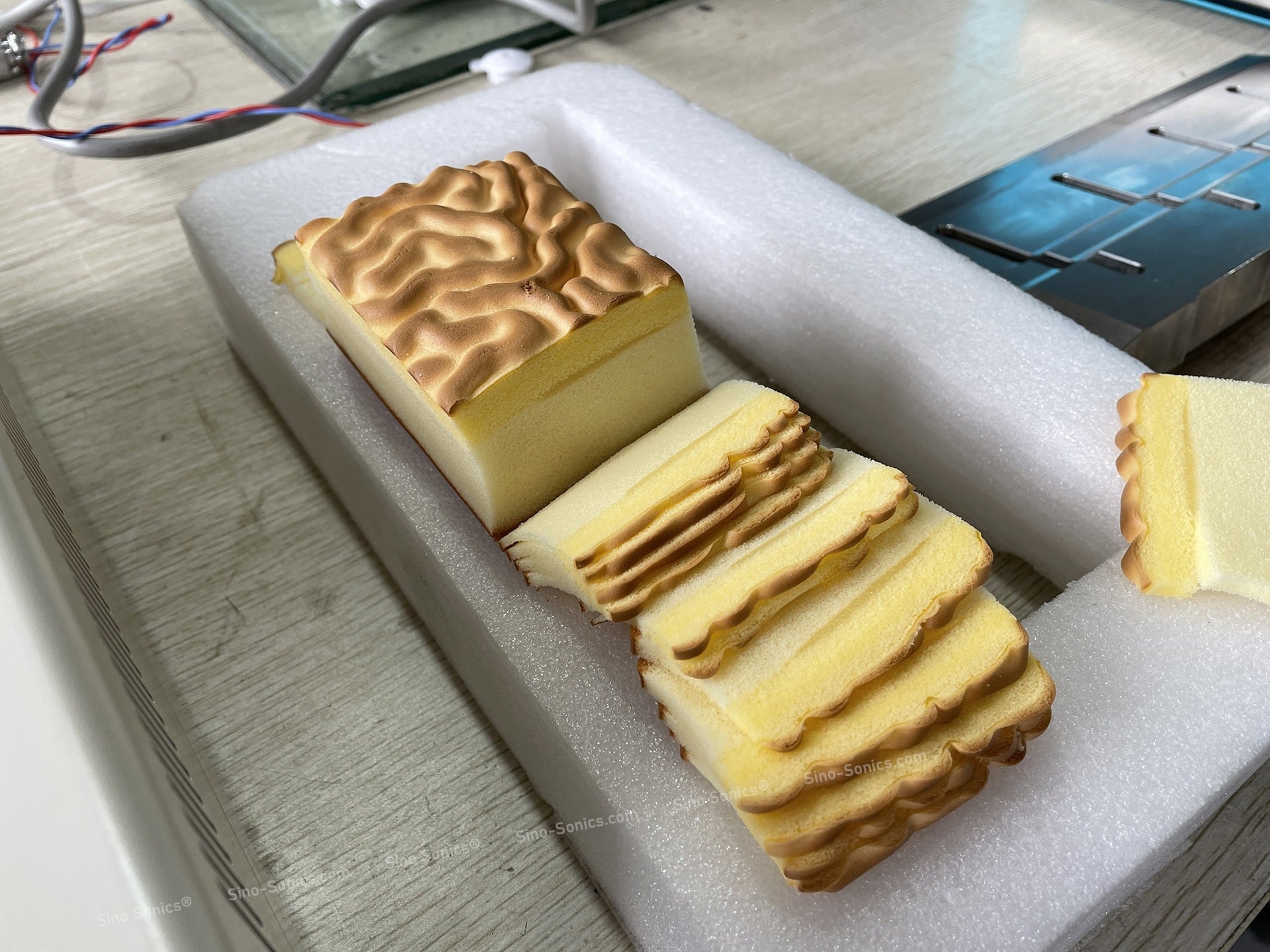 A wide range of food cutting machine, including ultrasonic food cutting machine is the recent years is gradually being welcomed by a new type of cutting machinery. Ultrasonic food slicing machine has many advantages.The most important thing is cut food. So that the food cutting surface is more smooth and clean. SINO SONICS offers an ultrasonic food cutter machine that is an innovation in food processing. SINO SONICS Ultrasonic Food Knife can easily install in your current production system. The following will introduce you to the practical application of ultrasonic cutting equipment.
Ultrasonic cutter is particularly suitable for soft, frozen or fresh food products such as cheeses, meats, cold meats, pastries, pastries, etc. It is also suitable for all shapes and sizes: plates, pieces, strips, layers, rounds, blocks, bread and more.
To keep up with the competition, you need to use the latest trends and innovations. Ultrasonic cutters are one of these innovations which has become a game-changer in recent years.
With PWRpack's range of products, you will always be one step ahead in the market. The best part is that you can customize the product to suit your requirement and current plant setup.
Related posts
Popular products
Product categories