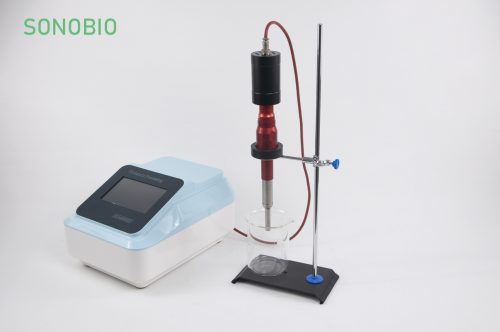 China Ultrasonic Homogenizer Factory
Sino Sonics
China Ultrasonic Homogenizer Factory: High-Quality Products for Your Applications
Sino Sonics is a leading ultrasonic homogenizer factory located in Liangxi District, Wuxi City, Jiangsu Province, China. Our mission is to provide high-quality ultrasonic homogenizer products for a wide range of applications, including chemical, food, pharmaceutical, and more. We offer three types of ultrasonic homogenizers: Integrated Ultrasonic Homogenizer, Split Type Ultrasonic Homogenizer, and Industrial Type Ultrasonic Homogenizer.
Our Integrated Ultrasonic Homogenizer is a compact, all-in-one unit that combines a generator and a horn. It is ideal for small-scale applications and features a user-friendly interface for easy operation. Our Split Type Ultrasonic Homogenizer separates the generator and horn, providing flexibility for different applications. It also offers a digital display for precise control and monitoring of the process. Our Industrial Type Ultrasonic Homogenizer is designed for large-scale production and can be customized according to your specific requirements.
At Sino Sonics, we pride ourselves on the quality and performance of our products. Our ultrasonic homogenizers are made with high-quality materials and advanced technology to ensure reliable and efficient operation. We also offer comprehensive after-sales service and technical support to ensure that our customers get the best possible results from our products.
In addition to our standard ultrasonic homogenizer products, we also offer customized solutions to meet the unique needs of our customers. Our experienced engineers work closely with our customers to develop tailored solutions for their specific applications. We also offer OEM and ODM services for customers who require specialized products.
At Sino Sonics, we are committed to providing our customers with the best possible products and services. Contact us today to learn more about our ultrasonic homogenizer products and how we can help you achieve your application goals.
Related posts
Popular products
Product categories